At some point or another, most parents feel as though they are doing things wrong or that they've turned out to be bad parents. The truth is there is no such thing as THE perfect parent. Everyone does things a little differently and usually what works best for them. So before you doubt yourself in some of the choices you've made or things you have done, hear what honest parents say in this segment on mom confessions.
Common Mom Confessions
It's a new year and that means a new start, but before we move on with our resolutions and changes we strive to make in the new to better ourselves, let's look back on some things that honest parents have come forward about.
My Baby Doesn't Get a Bath Every Night

Some parents give their babies a bath every night as part of a bedtime routine to help their little on unwind for the night. Others resort to every other night to avoid baby's sensitive skin from over-drying. Then we have some parents who were openly honest that they do not bathe their baby but once or twice a week (Yes, even I have done that once the second one was born). As long as you wipe your baby well at each diaper change and clean their hands and mouth, you're fine.
Room Sharing of Kids Who Are the Opposite Sex


This seems very taboo for some parents when it comes to room sharing among siblings who are opposite genders. For many, it's not by choice such as those living in one and two-bedroom homes/apartments. There are some claims to it being illegal in some areas for a brother and sister to share a room after a certain age. What about countries where it is considered normal for entire families to share one room? Are the police coming by to inspect your home to see if your son and daughter share a room? Highly unlikely. As long as it isn't disrupting either child, room sharing is harmless among young siblings.
Letting the Kids Watch Hours of TV
I think more parents are guilty of this than they care to admit, though some did. When my daughter was younger she was limited to one hour of TV time, which was either Sesame Street or two Disney cartoons. After her brother was born? I was more willing to give in at letting her watch tv for a few hours in bed with me while I tried to catch up on some Zs from the restless night of feedings. The American Academy of Pediatrics advises on limiting TV time to one-two hours daily. If your child sits in front of the TV for several hours, make sure they are getting up in between for breaks and give them at least 60 minutes of active play time with NO media source of any means.
Having A Favorite Child

Oh sure, you often hear that parents love all of their children equally, but you would be surprised by how many secretly have a favorite. Parents will not openly say "I actually love my son more than my daughter" so naturally those who do feel a slight favoritism towards one child feels instantly guilty. I honestly feel that parents who feel this way usually had very different birth experiences in which they bonded with one child more than the other. Another factor that comes into play is the age difference and possibly gender. It's much easier to tolerate a baby that is fussy than a toddler who is fussy because they want to get your attention. It's important, however, that even though you may favor one child, you don't show resentment or abuse/neglect the other. In some cases, seeking therapy may be advised to alleviate the issue as well as feelings of guilt.
I Was Pregnant When I Got Married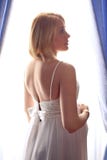 There was a time when this was VERY frowned upon and you were 'condemned' if you became pregnant out of wedlock. But times have changed so much through the years and it is not uncommon to see a bride with a baby bump walking down the aisle. I don't have experience with this matter directly, however being a young bride (I was 19 when we got married) everyone just assumed I was. The point is, there's nothing to feel guilty about if you are marrying someone you truly love and want to spend the rest of your life with (not just because you are having their child).
As you can see, no parent is perfect. These are actual mom confessions that women openly admitted to prove that they aren't perfect, but that doesn't mean they are bad parents, or bad people for that matter.